I recently started playing a bit more again, and find myself highly entertained by Thargoid scout hunting in the Asterope system. Especially if you only have very limited playtime, this offers quite entertaining shooting experience – the graphics and effects of the scouts are great, they have some diversity in weaponry up to medic- and aggro-scouts, and you can train your maneuvering skills.
Aside from that, they are quite easy to kill yet you have to be alert to avoid their caustic death cloud.
Feels good.
Avoid class 5 and higher USSes if you are alone and not really well prepared for they will include flowers. Class 3 have 2 Scouts, class 4 usually (?) 4.
If anyone happens to be around at CET evenings, let's wing up and we can try tackle even the flowers. My trusty
AX Python Dionaea Uvelii
is ready.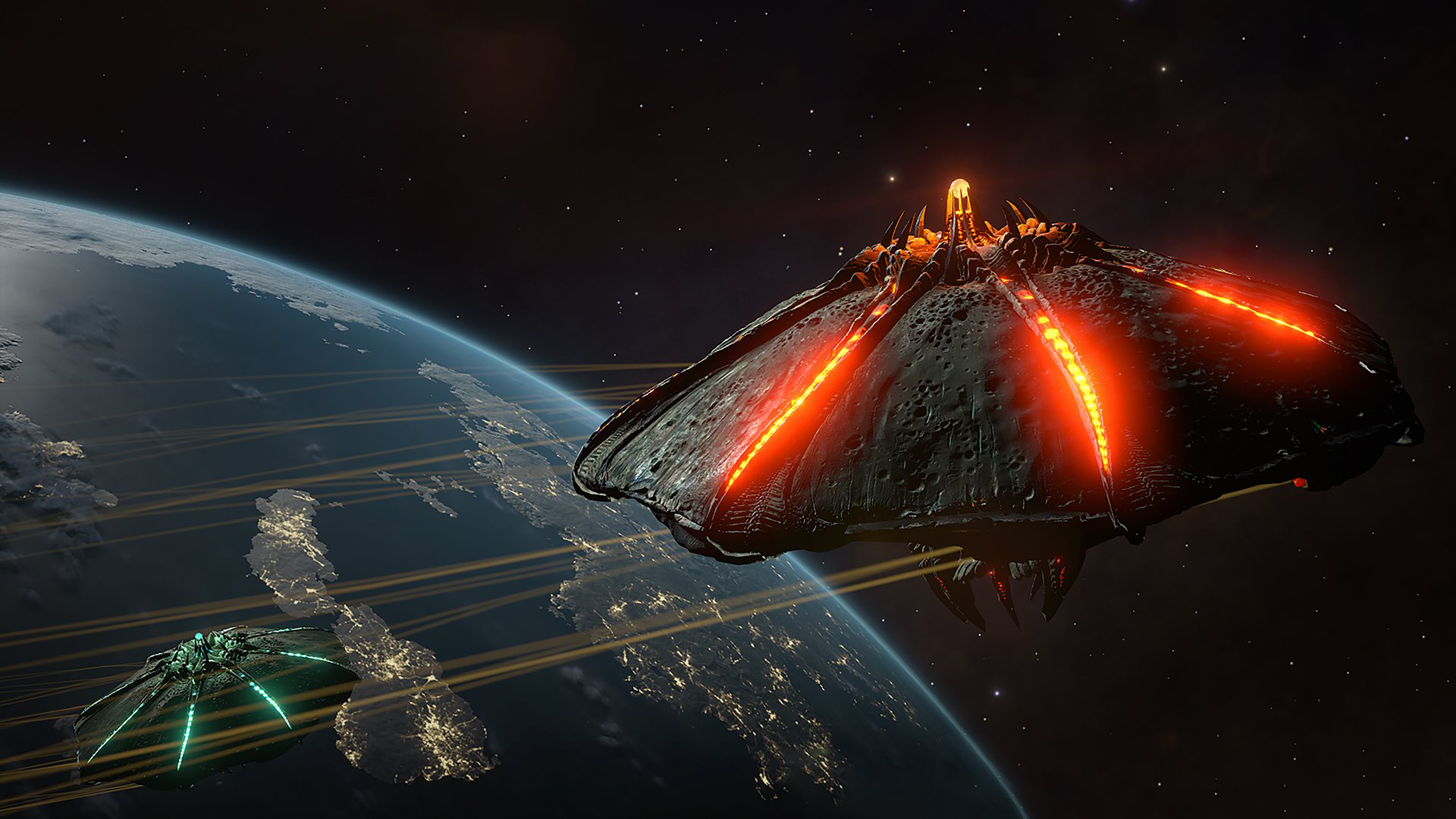 (by
fandom
)