this is a Mobius-specific, therefore "unofficial" offspring of the main
FuelRats
.
We are a Squadron under the Möbius Wing at INARA, join us!
EDIT 02/16 This here has become derelict with the technical professionalization of the Rats:
To see whom we can call in case of one of those miscalculations, every Fuel Rat in Mobius can note down it's CMDR name here (if you use INARA, your current position should show up in your INARA signature automatically here). Just add us as a friend and call us through in case of emergencies -- easy through the Comms panel while in Mobius. Of course you can call the Rats as usual through teh #RatChat, but since we have this group, it might be interesting to call a MobiusRat directly.
If you are in dire need and want to call for help outside Mobius, go to
http://fuelrats.com/
and raise the alarm through the official #RatChat.
Send "RATSIGNAL" through our chat and we will listen.
Send "CODE RED" if you are on emergency life support.
Follow the
Rescue Procedures
(bottom line switch off everything but not Life support, activate wing beacon after contact, stay calm):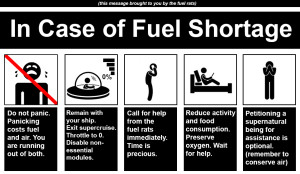 Story of Mobius CMDRs saved by Rats:
http://elitepve.com/viewtopic.php?f=5&t=2694
For more information about the Fuel Rats, see
the FuelRats Homepage
.
Some Rat types (partly "inofficial"):
Rat-on-a-Budget:
Hauler.
Rat-Racer:
ASP. We are FAST.
Plutocrat-Rat:
Anaconda. Name me a Big Oversized Rat but it feels good.
Gutter Rat:
A Fuel Rat equipped with a choice of first-line defence weaponry in case of ambush. the jump range won't win a price but we can bite, hard, if someone wants to do a cat on us. Then we run ...
I will just do the start:
Fuel Rat Uvelius Sång
FuelRats Overseer (trainer), Dispatcher, >100 succesful Rescues Rat -- read rescue report story
Main Ship:
The Rattalooga
Type:
Beluga Liner exclusively fitted for Ratting
Availability:
Very casually, after 9 CEST usually.
Details:
Happy to help out stranded CMDRs.
Fist Rat Ship:
Ciborattus Norvegicus [
INARA Specs
]
Type:
DBX 30ly jumping Gutter Rat, id est not the highes jump range but at least with teeth
https://youtu.be/3h2x6e216c8